Limit Your Impact on the Environment with a Hyundai EV
Making greener or more environmentally friendly choices is now more important than ever. With ample evidence that supports global warming, people around the world are committing to living greener lives. If you want to do the same, we encourage you to limit your impact on the environment by buying or leasing one of the Hyundai EVs in our new car inventory.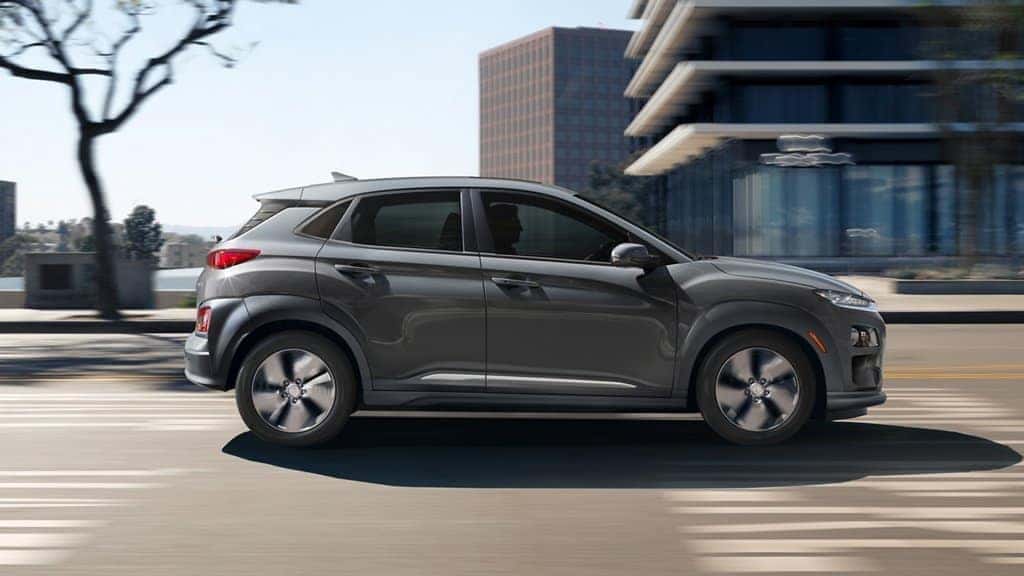 About Electric Cars
When they contact our San Diego, CA Hyundai dealership, some motorists ask us about electric cars and how they differ from their hybrid and gas-only brethren. While hybrid and gas-powered vehicles rely on gas at least in part for propulsion, Hyundai EVs rely solely on an electric battery for power.
Since they only consume electricity, EVs offer some advantages that other automobiles don't. For starters, they're better for the environment because they release zero emissions into the atmosphere. Hyundai EVs can lower your service expenses because electric vehicles tend to require less service than other types of cars. Getting a Hyundai EV can help you save on your federal taxes in the year you purchase the car because you can take a credit on your return.
Are you ready to enjoy all the benefits that accompany a Hyundai EV? Get in touch with the experts in our Hyundai finance center near El Cajon, CA to get pre-approved for financing.
2022 Hyundai Kona EV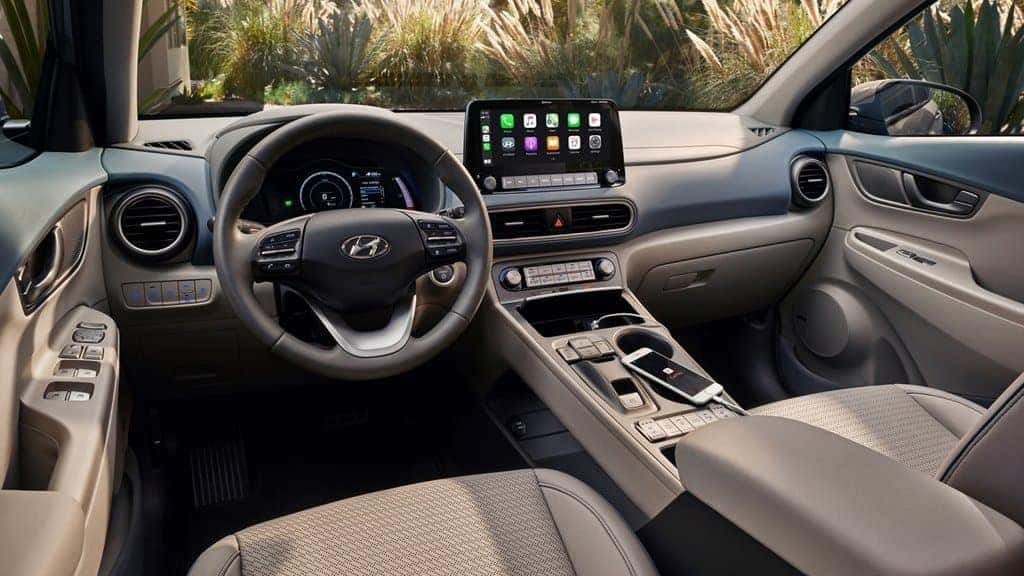 With an estimated driving range of 258 miles off just one full charge, the new Hyundai Kona EV is a practical daily driver. Available in a single trim, the 2022 Hyundai Kona EV has an impressive assortment of standard features, such as rear privacy glass, roof rails, heated front seats and side mirrors, HD and satellite radio, multiple USB ports, and an eight-inch infotainment touchscreen.
We're proud to tell you that the new Hyundai Kona EV also has some laudable active safety equipment. The vehicle's advanced safety and driver-assistive features include a rear-seat occupant alert, a forward collision warning and intervention system, and a blind-spot monitor, among others.
2021 Hyundai Ioniq Electric
If you visit our Hyundai dealership near National City, CA we'll be happy to introduce you to the 2021 Hyundai Ioniq Electric. Smaller than the Hyundai Kona EV, this vehicle has an estimated single-charge range of 170 miles.
With a generous cargo hold and plenty of desirable standard features, the new Hyundai Ioniq Electric allows drivers to go green without making any sacrifices.
To shrink your carbon footprint, shop for a Hyundai EV at Kearny Mesa Hyundai today.