Hyundai Tune-Up Services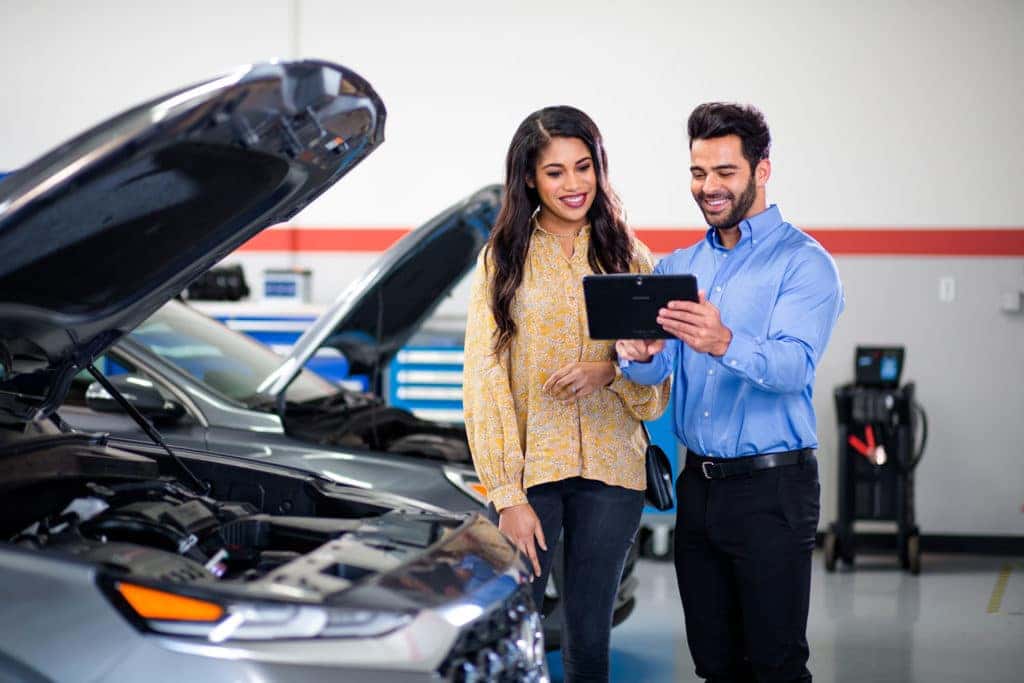 Your car does a lot for you, and one of the best ways to show it you care is by getting a Hyundai tune-up on a regular basis. There are several different aspects of your vehicle that need to be checked and maintained regularly to ensure your car is safe on the road and to extend its life. We will take you through some of the most common services and detail why they are so useful for you and your vehicle.
Oil Services
The humble Hyundai oil change. It may feel excessive to get an oil change every 3,000 to 5,000 miles (roughly every three months), but it serves a good purpose.
Fresh oil helps lubricate the different gears and parts in your engine to make sure they don't grind against each other while you're driving. Never ignore the oil light when it comes on your dash!
Tire Services
There are several services related to your tires and wheels that help keep you moving forward. In our Hyundai tire center, you can get anything from a tire rotation to a tire pressure check to wheel alignment services.
All of these serve different functions. For instance, wheel alignments keep your car from drifting while you're driving, and tire rotations evenly distribute the wear and tear on your tires.
Brake Services
Making sure your brakes are effective is arguably one of the most important parts of having a car. Luckily, we provide excellent Hyundai brake services for when you hear weird noises when you brake, if it starts taking more effort to brake, or if your ABS light illuminates on your dashboard. We'll hook you up with new brake pads or fluid and get you back on the road in no time.
Battery Services
The battery is like the heart of the car, so we take Hyundai battery care very seriously at our dealership. It is essential to keep up with regular battery checks and inspections so one of our technicians can test your vehicle's power and overall health to make sure it's still functioning properly. We can even set you up with a new battery the next time yours needs to be replaced.
We advise you to never wait too long between tune-ups, which is why we make our services so convenient for you! Visit Kearny Mesa Hyundai today with any further questions you may have about when to get these services or how to get them done. We are eager to help you!