How Service Centers and Collision Centers Differ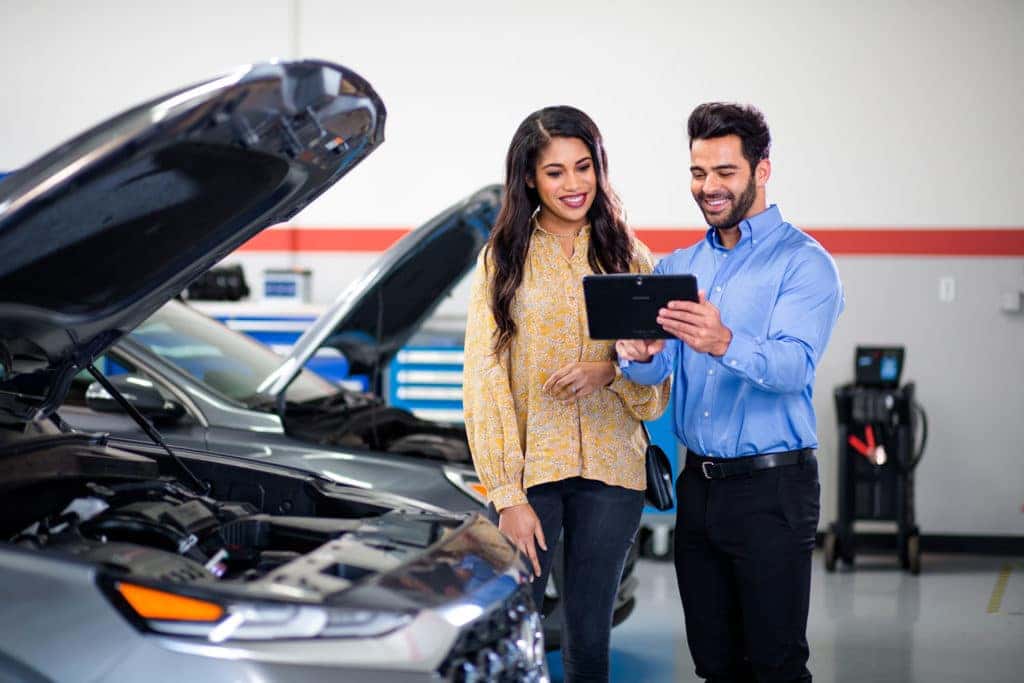 If you're wondering, "Is there Hyundai repair near me?" you should know that you can bring your vehicle to our Hyundai service center for repairs and routine maintenance. That is, our Hyundai service center should be your destination for maintenance and service while the collision center we've partnered with should be your first stop for other kinds of repairs.
Types of Repairs Performed in Our Hyundai Service Center
When they contact our San Diego, CA Hyundai dealership, drivers often ask about the services performed in our Hyundai service center. Put simply, the repairs our certified, factory-trained technicians take care of involve the moving or mechanical parts of an automobile.
Is your engine misfiring? We'll take care of it. Are your brakes squealing? Don't worry, our team has a fix that will silence them.
In addition to making repairs, our experienced technicians also perform all sorts of routine maintenance tasks, which include:
Tire rotations
Oil and oil filter changes
Brake inspections
Battery tests
Transmission flushes
And more!
Do you enjoy doing some routine maintenance on your own? You can pick up all the supplies you'll need in our Hyundai parts center near National City, CA.
Repairs a Body Shop Handles
Whether want to get a new Hyundai model or one of our used Hyundai cars has caught your eye, you may need to bring your vehicle to a body shop during the time you own it.
A collision center handles non-mechanical repairs, such as:
Repairing or replacing damaged glass
Fixing dents
Restoring paint jobs
Repairing exterior components and installing new ones
A visit to a body shop is often required after a car accident depending on the nature of the crash. If the outside of your automobile suffers damage in an accident, you'll want to visit Sunroad Collision Center, out partner in accident damage.
Did your vehicle also suffer mechanical damage? If so, you'll want to make an appointment for mechanical repairs with Kearny Mesa Hyundai before you visit our partner site.
Would you like to learn more about the differences between service centers and body shops, or does your vehicle need the attention of a Hyundai technician? For more information or to make a service appointment, give us a call, reach out to us online, or stop by our location at your earliest convenience. We look forward to hearing from you soon!