Breaking Down the Difference Between Hybrid and EV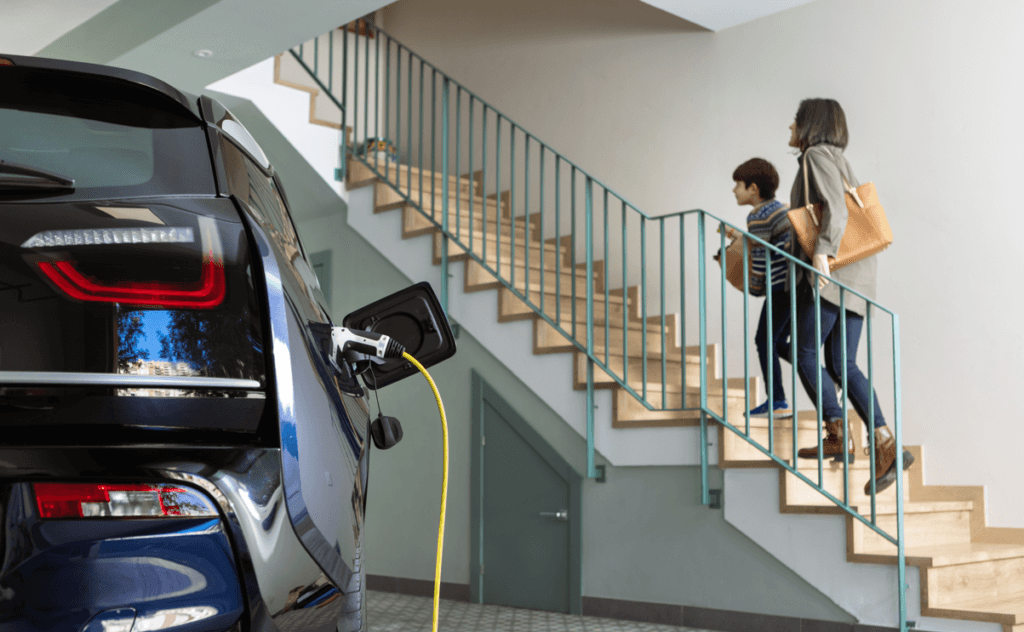 With the world moving into a more sustainable future, alternative energy options are becoming more readily available. It can be difficult keeping up with all the terminology, so we're here to take you through the differences between a Hyundai hybrid and an electric vehicle (EV).
Hybrid
You've likely heard this term before. A hybrid car gets its power from two different energy sources: an electric motor and a standard gasoline engine. The vehicle can intuitively switch between the two sources depending on the driving conditions to increase energy efficiency.
Non-plug-in hybrids recapture energy from braking to recharge the battery, so you never have to worry about finding an outlet and can get fuel at any gas station. Plug-in hybrid vehicles can also charge their batteries via an ordinary outlet or EV charging station, and usually offer a small all-electric range.
A vehicle like the Hyundai Elantra Hybrid is a fantastic option for drivers looking for excellent fuel efficiency for a relatively low cost.
Electric Vehicles (EV)
When you buy an EV, you'll never have to fill up on gas ever again. These cars run only on an electric battery, saving your budget and the planet.
These vehicles must be plugged in and recharged and therefore cannot get their energy from a typical gas pump. The plus side is that EV charging stations are becoming more and more common across the United States, so you're unlikely to have any trouble when traveling cross-country.
While EVs can be a bit more expensive, purchasing a car like the Hyundai Kona Electric/EV can save you money in the long run and will guarantee that you won't be releasing any of the harmful chemicals generated by gas.
Which is better?
The choice is yours when it comes to deciding which of the efficient options is right for you! Electric vehicles have an exceptional driving range but planning when and where to recharge can take a little extra effort.
Hybrids are great transitional vehicles as more and more electric options become available, but they do still rely heavily on oil. If you're unsure about which option is right for you, visit us at Kearny Mesa Hyundai to set up test drives with different vehicles so that you can get the full driving experience.
Once you're ready to contribute to a more sustainable future and make your purchase, our dealership can help you with Hyundai financing. We'll set you up with a payment plan that suits your budget and take you through any tax incentives you may qualify for. We're eager to help!