A Guide to Eco-Friendly Hyundai Cars in San Diego, CA
We all want to do our part to help our planet, and the cars with the best gas mileage can cut your fuel costs while making you a more eco-friendly driver. Our Hyundai dealership in San Diego, CA offers a wide range of electric and plug-in hybrid vehicles that combine style and performance while reducing greenhouse gas emissions.
It might be hard to choose the right car for your lifestyle and budget with so many options, so we've put together this guide to help you make the right purchase. Once you've decided on a particular model, come into Kearney Mesa Hyundai for a test drive.
2022 Hyundai IONIQ 5 SUV EV 

The Hyundai IONIQ 5 EV represents a new era for Hyundai electric SUVs, both in design and in capability. The 168-kW motor of this compact SUV makes 225 horsepower and has an estimated driving range of up to 303 miles. The interior has two rows of seating for five and up to 59.3 cubic feet of cargo space.
2022 Hyundai Kona EV
The 2022 Hyundai Kona EV also has seating for five and only slightly less storage space, with 45.8 cubic feet for cargo. The all-electric engine offers 201 horsepower and 291 lb-ft of torque, making it perfect for errands, road trips, and everything in between. And the adventure never has to end with its 258-mile driving range.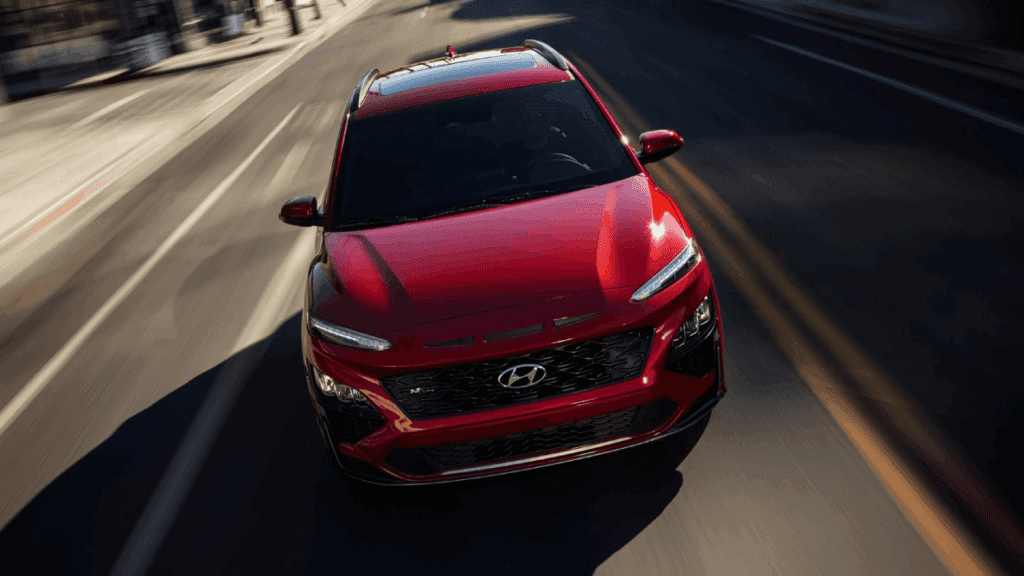 2022 Hyundai Tucson Plug-In Hybrid
The Hyundai Tucson Plug-In Hybrid is a compact SUV that feels anything but compact — it's got roomy for five and an impressive cargo volume of up to 71.8 cubic feet. Its gas mileage is a major upgrade from the fully gas-powered Hyundai Tucson; the hybrid model gets up to 38 MPG combined. You can even drive exclusively on electric energy for 33 miles before needing to charge up or switching to traditional fuel.
Start your Eco-Friendly Journey Today
Come into our Hyundai dealership in San Diego, CA for a test drive if you're ready to buy or lease an electric or plug-in hybrid vehicle. We'll be happy to help you find the right car for your needs.