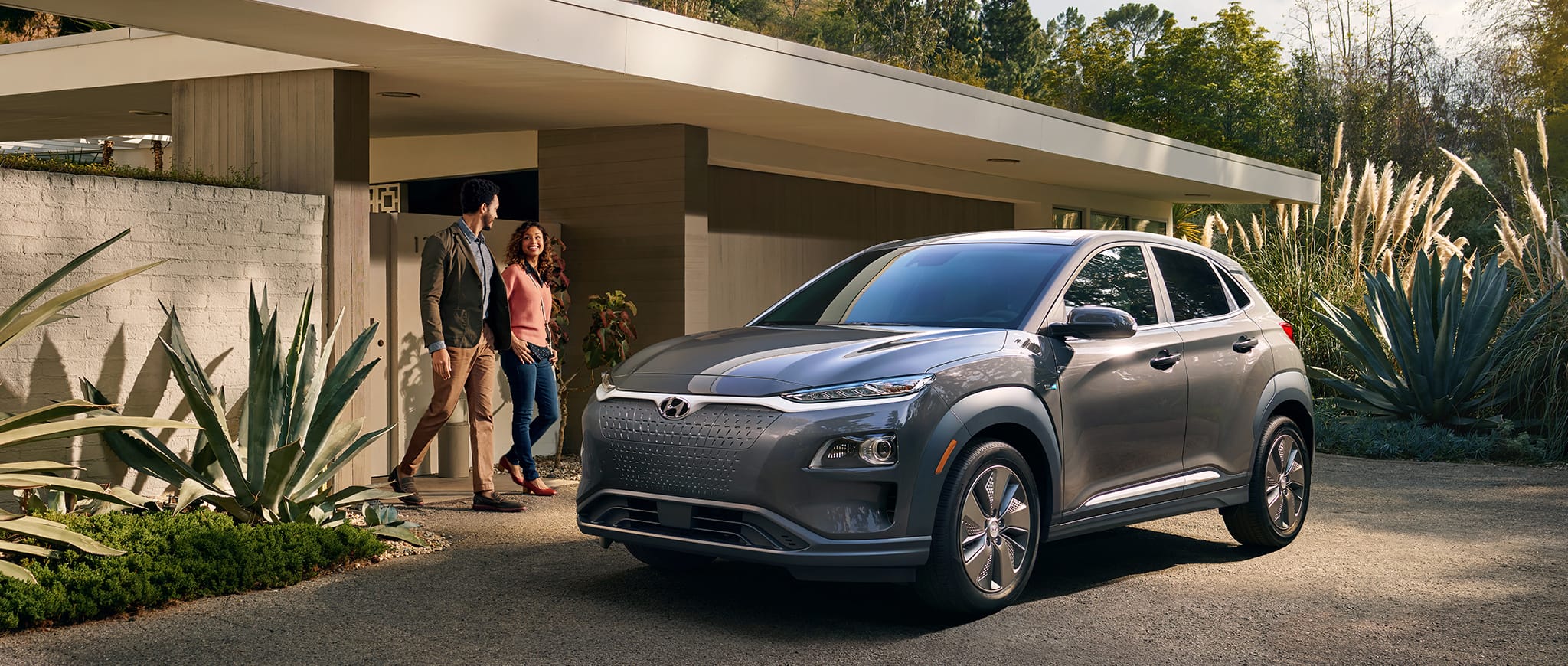 Whenever you're in the market for a new automobile, it's a good idea to look through the Hyundai models in our new car inventory. Hyundai cars are offered in several body styles that include sedans and SUVs. Classified as an SUV, the 2020 Hyundai Kona EV handles the road more like a fun-to-drive hatchback. Although the Hyundai Kona EV is an all-electric vehicle, it still has quick acceleration off the line and provides snappy feedback.
2020 Hyundai Kona Electric Details
It's not just because we're San Diego, CA Hyundai dealers that we're proud to sell eco-friendly automobiles like the new Hyundai Kona EV. We're thrilled to have this vehicle in our showroom because it enables drivers to shrink the size of their carbon footprints and do their part to protect the environment without sacrificing the quality of their ride.
A large lithium-ion battery and an electric motor motivate the new Hyundai Kona EV. This system generates an impressive 201 hp and 291 lb-ft of torque.
Recharging the 2020 Hyundai Kona Electric using a 240-volt Level II charger takes about nine-and-a-half hours. Using a Level III Quick Charge station gets the Kona EV up to around 80% capacity in less than an hour. When fully charged, the SUV can travel up to a whopping 258 miles without a recharge.